Randomania III
Because Day 3 into back-breaking work has rendered me exhausted and useless. Random things are all that my mind can process now.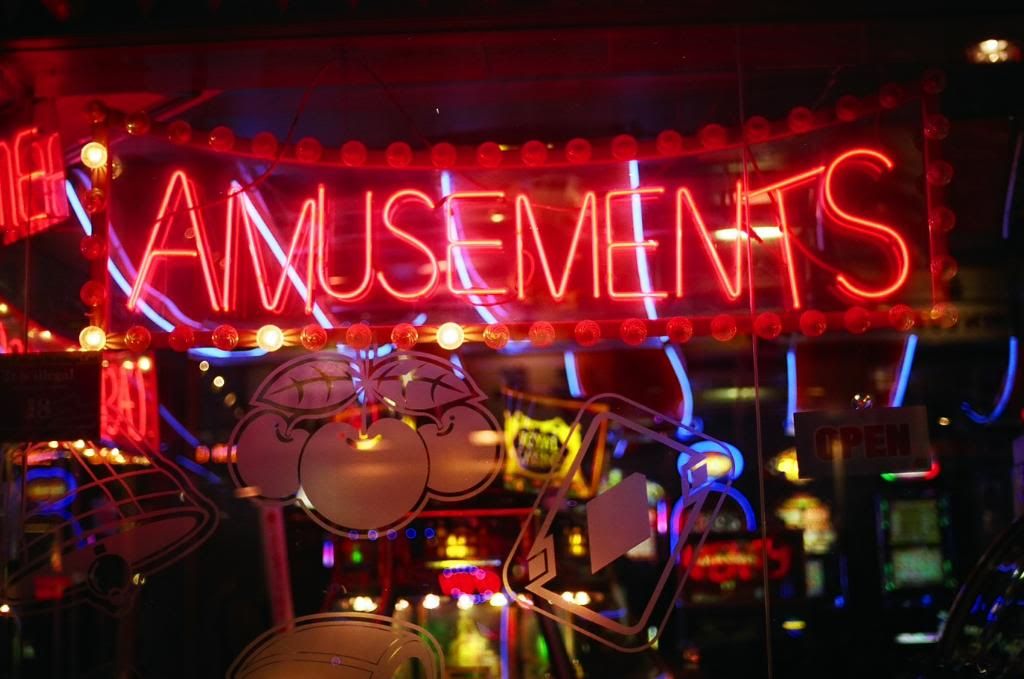 Heaven knows I can use some "Amusements" now.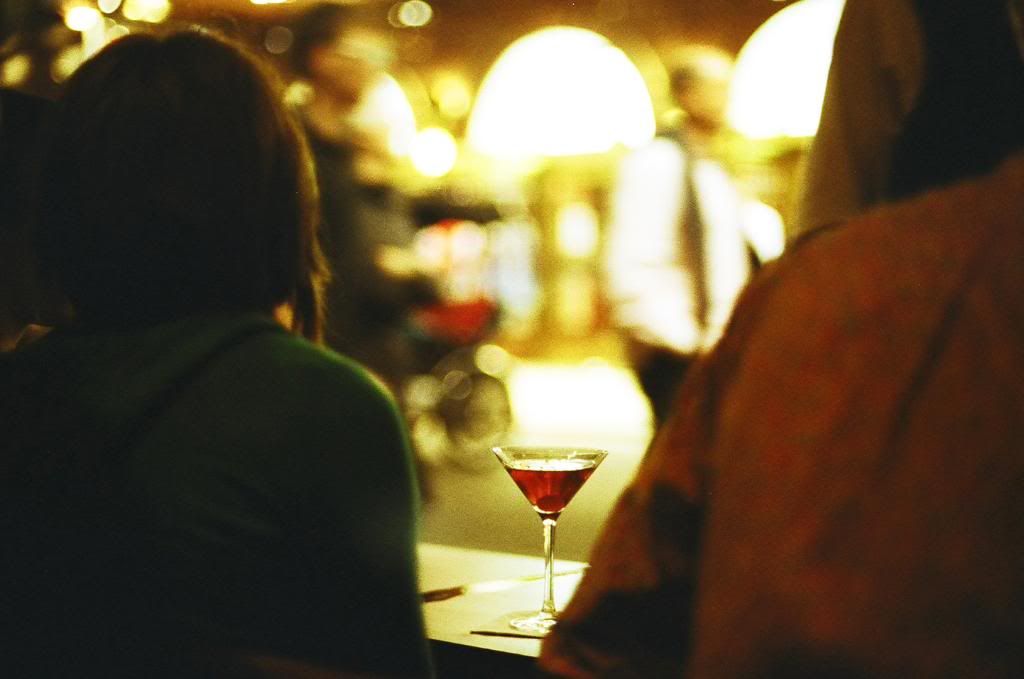 A drink would be more welcome though.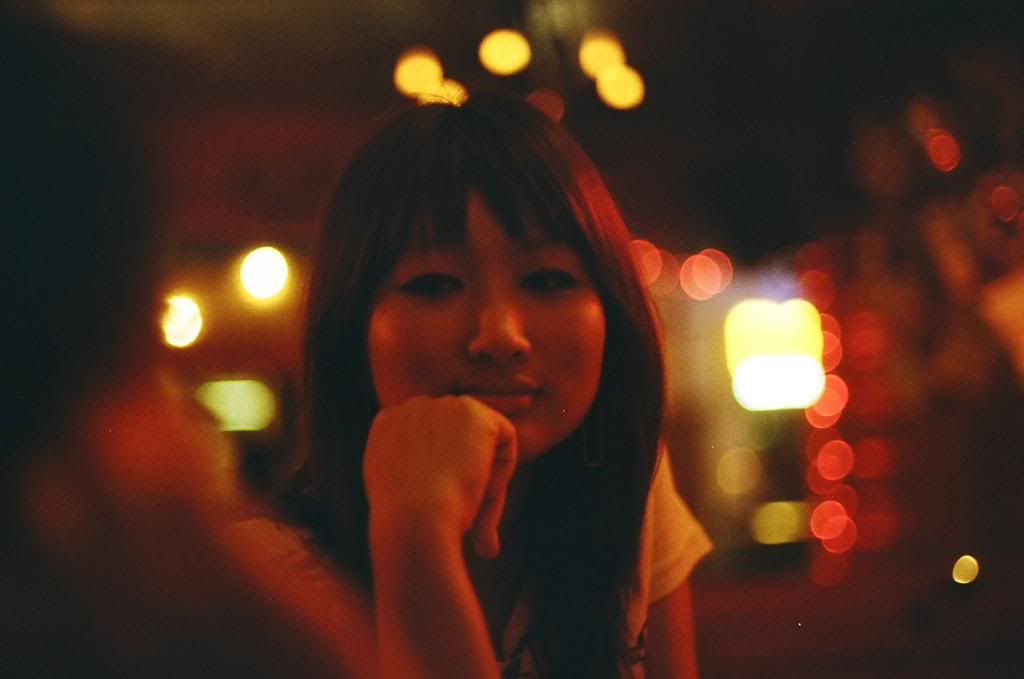 I miss this crazy girl! Aw, to have a drink with you in Electricity Showrooms again.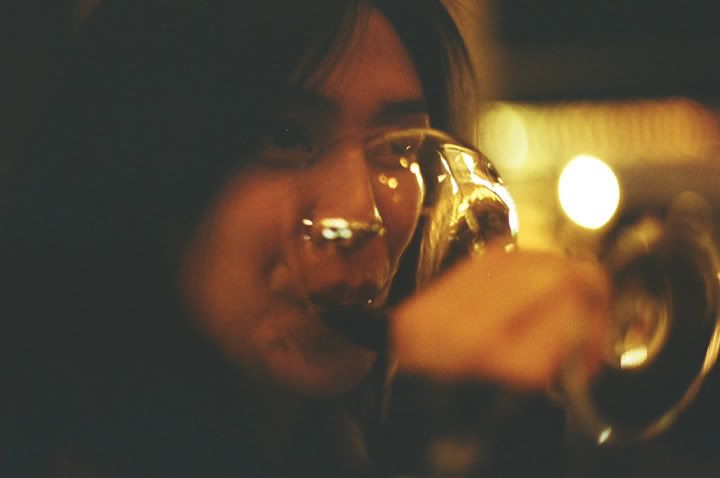 I miss this girl too! But she's off living the life and traipsing all over Europe now.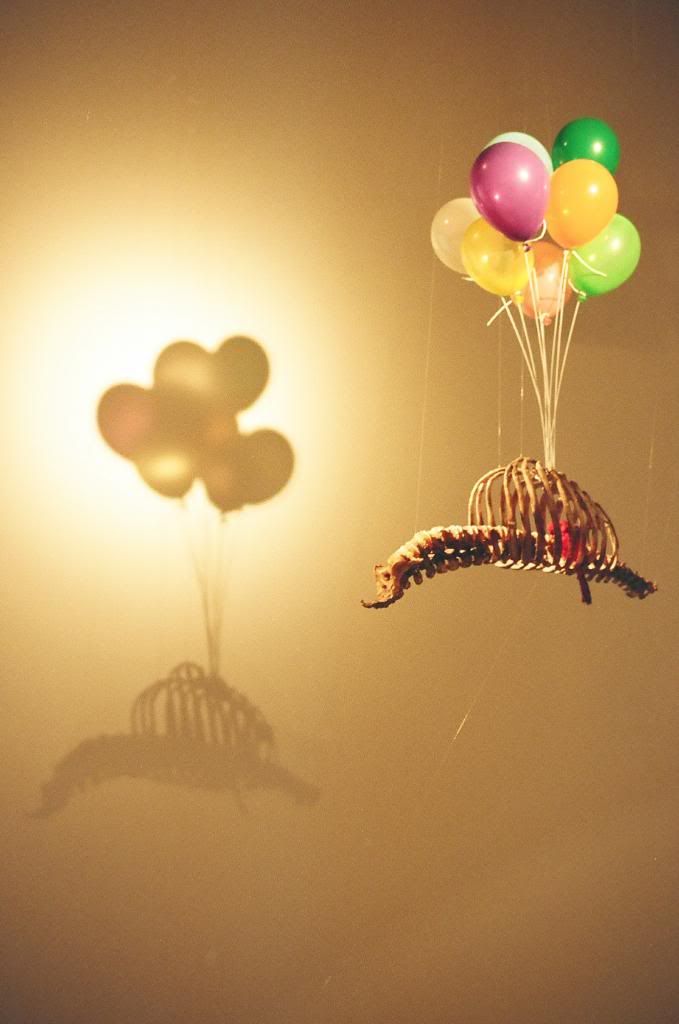 From taxidermist, Polly Morgan's Psychopomps exhibit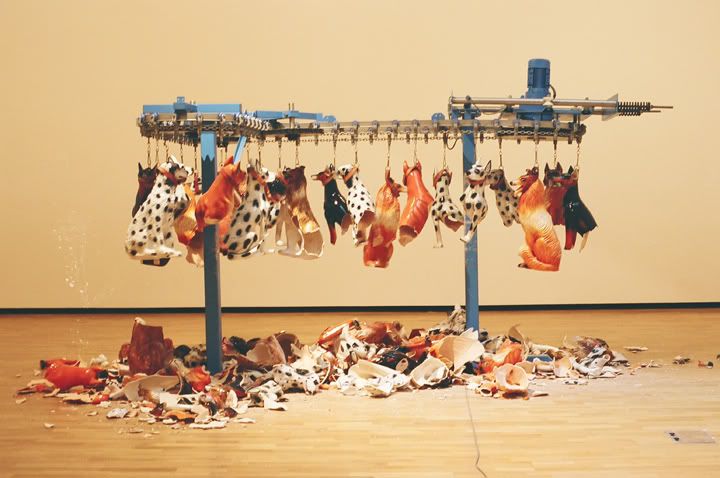 Joana Vasconcelos' Passerelle – Porcelain hounds are hooked by the collar to a moving conveyor belt. As the belt accelerates, the dogs bang into each other and fall into a massive heap of broken limbs on the floor. I have to say, I can relate to the sad, sad fate of these poor canines.

It's a ruff world out there.

4 Responses
Ang "art" naman porcelain dogs! hehehe

You can do it, Kaity! Every great learning experience I've had started out as a humbling one. I super agree with Mia's comment in the last post, from rock bottom, you can only learn and get better.

I was in awe when that contraption started moving and all these dogs were falling and breaking apart! Art na art!

I am learning how to swallow my pride, carry on, and just do the best I can, no matter how menial the task is. So far, so good. And dare I say it, I'm kinda starting to enjoy it somehow.

I really miss you Kaits!!! and there's a lot more I miss …. the silence of honking for one…. the visual candy (I just realized there's a lot of boys back home pero 1 in 50 lang okay O__O) Sigh!!!! the ability to go drinking every other night with a good friend who understands and isn't annoying and judging me half the time with useless prattle… just good fun. oh well ….

Aww… I miss you telling me to cancel all my plans to watch a good play or opera, our collective sighs when we see some cute random but useless thing (pwede na ring guy), our nights at Electricity Ballroom! Aw, I haven't even been back to that place since you left!